Emartbuy Wallet Case Cover for HP ProPad 600 Tablet(Purple, Artificial Leather)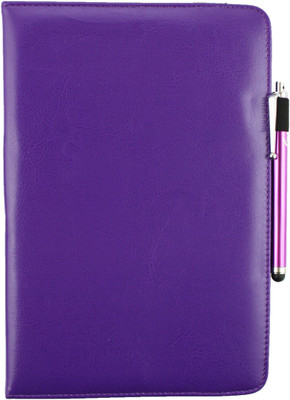 MRP - Rs. 1099
Price - Rs. 799
product description
The Tablet case is made of high quality PU leather.It is made of a tough and durable body including the unique 4 sided grips giving the device an extra secure fit.The case provides ultimate protection from bumps, scratches & accidental drops.Smooth Interior gives it a rich, pleasing & expensive feel.
This case can be positioned in various angles allowing ease to your comfort whilst viewing your screen at different angles making your experience that much more worth while.The Open Edge allows full access to all charging ports.Additional compartments for tidy storage of documents, cards, passports etc when travelling light.
There are credit Card slots and Side sleeves for additional storage.
This elegant case is a case designed for a 9 - 10 inch tablet.Please note that the case does not have any cut outs for camera, sound etc.
as it is an case.
you may also like