Auspicious Home Linden Solid Wood Outdoor Chair(Finish Color - Oil, Teak Color)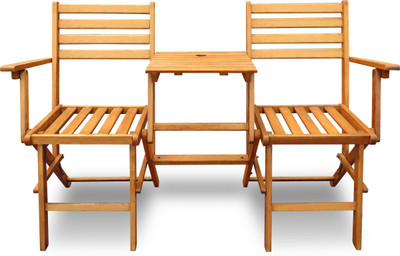 MRP - Rs. 16999
Price - Rs. 4399
product description
Auspicious Home Linden Folding Chair with Two Seats and Table is Made of full solid wood.
* Teak oil finish durable and sustainable for both uses Indoor and Outdoor.
• Product Dimensions: - Table 134.6x101.6x73.5, Chair 42X44.2x88.4 * Fully collapsible (Folding) for space saving as per users requirement.
* One year on-site warranty against manufacturing defects.
* Product Color: Oil, Teak Color * Product Material: Accasia Solid Wood * Finish Type: Oil * Included Components: Folding Chair included Table.
• Good to look at and awesome for its functionality.
• Auspicious Home goal is to provide high quality furniture at a price an average Indian family could afford to buy.
you may also like