Clara Moon7.5cts or 8.25ratti Adjustable Ring For MEN Sterling Silver Moonstone Ring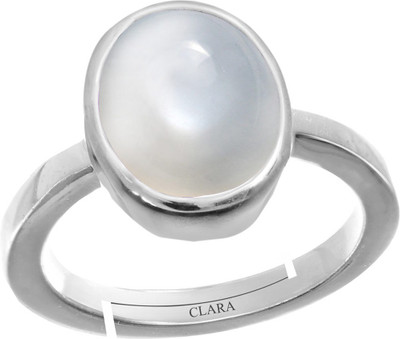 MRP - Rs. 5198
Price - Rs. 2470
product description
This ring is suitable for Men having ring sizes between 15 to 30 as per Indian ring size standards.
For same product in small ring size (For women) between 6 to 15 search on amazon for this SKU code CSMO8R75_F.
Size of this ring is easily ajdustable by hand.
White Moonstone with great sheen is used to give best results for your astrological needs.
Gemstone is left open from the back side for rays to pass through and reach finger properly.
Gemstone certified by a Well reputed laboratory.
you may also like