Gorilla E1-1200MB BLDC Motor with remote control 3 Blade Ceiling Fan(Matte Brown)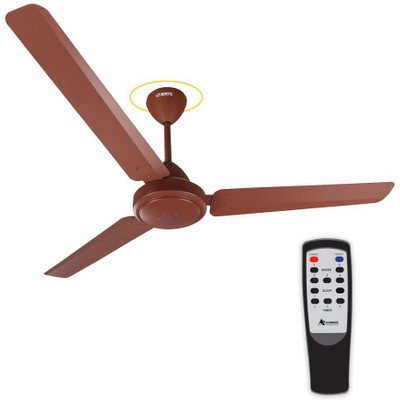 MRP - Rs. 3600
Price - Rs. 3240
product description
A simple button click is all it takes to keep your home a cool haven even during the harshest summer months.
This remote-control Gorilla Ceiling Fan gives you the option of turning up the fan's speed to five different levels.
It even comes with the Timer Mode, the Sleep Mode, and the Boost Mode.
Smart BLDC Motor This brushless DC motor ensures that there's no heat loss.
It also improves reliability, ensures an efficient performance, and increases longevity.
Great Savings Your reasonable electricity bills can be credited to this fan's energy-efficient performance .
No Heating The fan does not heat even after extensive use.
This feature contributes to its longevity.
you may also like