Antrang Tempered Glass Guard for Xiaomi Redmi Note 3, MI Note 3, Redmi Note 3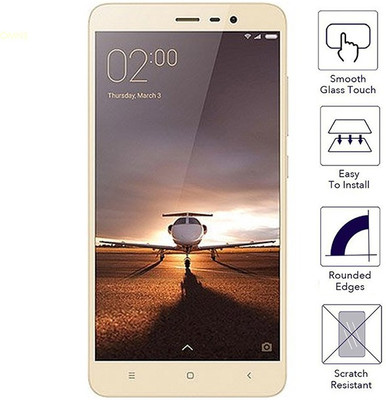 MRP - Rs. 299
Price - Rs. 189
product description
Toughened or tempered glass is a type of safety glass processed by controlled thermal or chemical treatments to increase its strength compared with normal glass.
Item Features: -100% Brand New - Made of Chemical Processed Glass, Has Excellent Display Effect, High Screen Sensitivity And Comfortable Touch Feeling.Antrang is the best value for money tempered glass for your brand new Xiaomi Redmi Note 3.
PLEASE NOTE: Top part will have a cut instead of specific cut holes.
This is to avoid installation errors over the camera and proximity sensor.
We provide quality in best price i.e.
best value for your money spent.
you may also like