RoyaL Indian Craft Queen Bracket Elegant Look 14 Inch Bamboo Wall Shelf(Number of Shelves - 1, Clear)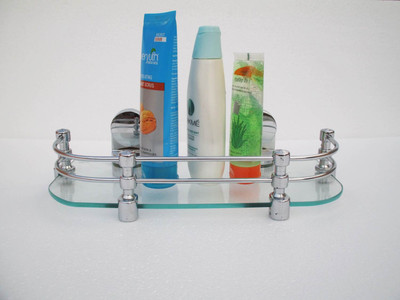 MRP - Rs. 1300
Price - Rs. 439
product description
Bathroom Organization Made Easy With Queen Bracket 14 Inch Glass Straight Shelf.
It Easier To Stack Your Personal Stuff, Made From Brass Rails & High Grade Chrome Plated Plastic , Thick Toughened Glass Of 6 Mm Thickness Used.
Queen Bracket further enhances the look of this elegant shelf.
Easy To Handle and Clean.
Dust Proof.
Glass Dimensions 14 Inch X 5 Inch.
Transparent Color.
you may also like