Mayur Gems 7.50 Carat & 8.25 Ratti Panchdhatu Metal Sapphire Gold-plated Plated Ring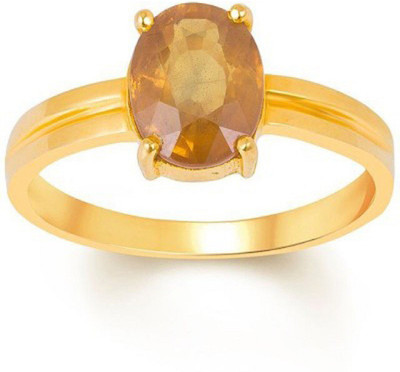 MRP - Rs. 5999
Price - Rs. 3299
product description
Pure Panchdhatu Ring with 22 Karat Yellow Gold plating .
This panchdhatu ring is made up with 5 Dhatus or metals namely Gold, Silver,Copper,Zinc and Iron.
End result will be an alloy of yellow color which looks like gold.
Stone is natural and certified.
Gemstone is left open from the back side for rays to pass through and reach finger properly.
Available in all sizes.
Skilled artisans gives this ring a beautiful look.
you may also like