Tejvij And Sons 4.25 Ratti blue sapphire pendent panchdhatu with gold plated for men & women… Gold-plated Sapphire Metal Pendant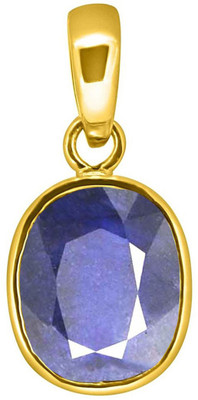 MRP - Rs. 3590
Price - Rs. 1890
product description
Real Panchdhatu Pendent is Made up of Gold, Silver,Zinc,Copper And Iron with Gold Plating.
Blue Sapphire is useful for who are surgeons, mechanical engineers, machinists, astrologers, doctors, electrical appliance makers, metallurgists, scientists, writers, prison warden, soldiers and archaeologists can take good benefits after wearing neelam.
Even people in field of dance, drama, martial arts, cinematography, action and direction will definitely benefit from neelam.People in business of export and import, transport, vehicles, production of minerals, textiles business, spare parts, petroleum and gas will have substantial increase in their respective business.Wearing neelam can make native a great industrialists and political leader.
you may also like