Covers Eclat Mobitech LLP Tempered Glass Guard for Sony Xperia M(Pack of 1)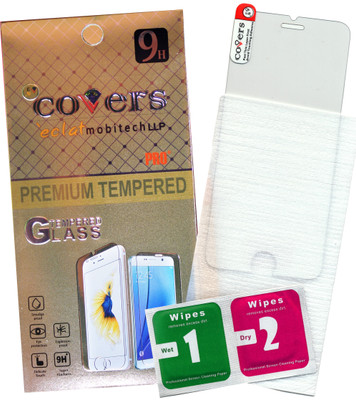 MRP - Rs. 299
Price - Rs. 299
product description
Covers Eclat Mobitech LLP Tempered Glass, also known as Screen Protector, is a Japan processed Glass Guard for Tablets, capable of automatic adsorption on the screen without any bubble.
It is Anti-shock and Explosion-proof so as to well protect your mobile phone screen from getting damaged.
4 hours of Tempering process makes it a fully Flexible Screen Protector which has 9H Surface hardness for high strength and anti-friction features which offer superior durability.
Further EMcovers Tempered Glass has Scratch resistance quality to protect the screen from getting scratches due to dust particles.
The Glass is made by using the most high end production processes for developing Anti-finger print and anti-oil quality that makes the screen surface looks smooth and always new.
Regular thickness of 0.33mm, processed with slim chemical treatment, renders a very comfortable hard touch feeling and provides light transmittance, which can reach above 98%.
Means Crystal clear visibility.
And finally 2.5D round corner edge for ultimate smooth feel and prevention from unwanted cuts and bruises.
you may also like