MOBIVIILE Tempered Glass Guard for Apple iPad Mini 4 (MK782HN/A)(Pack of 1)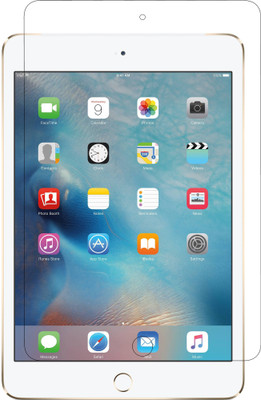 MRP - Rs. 1299
Price - Rs. 569
product description
MOBIVIILE Scratch Resistant Transparent Tempered Glass are specially designed for display screen of your device.
Using a high quality chemical strengthening process, the transparent tempered glass is extremely scratch resistant.
The best screen protector is the one you donât notice.
⢠Protective: Made from heated tempered glass, also used in aircraft, auto-mobiles etc.
⢠HD Clear and Easy to install: High-grade tempered glass provides ultimate clarity.
Glass features a sleek adhesive layer that goes on quickly and cleanly.
Simply align it, press it, and watch as Glass does the rest.
⢠Sensitive and Easy Maintenance: Glass offers ultimate touch-screen sensitivity with no hindrance in normal usage.It has human friendly chemical coating which repels natural skin oils making Glass simple to keep clean and looking great.
⢠Smooth and full display coverage: Being a 0.3mm thin glass,it has a polished surface and tapered edges for curve edge look.
Glass covers full display screen only and looks like it submerges at device edges.
Screen Protectors
From Amazon