AS-IT-IS Nutrition Soy Protein isolate - 1000 gm Protein Blends(1000, Unflavored)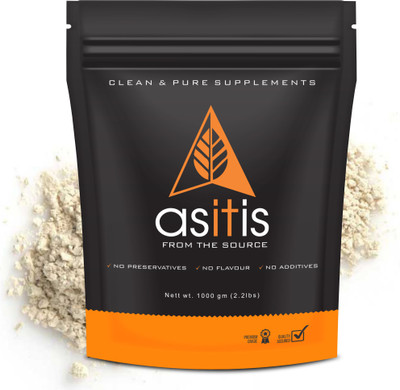 MRP - Rs. 1300
Price - Rs. 1014
product description
AS-IT-IS Nutrition soy protein isolate contains 90% pure protein source.
Each serving gives 27g of protein.GOOD FOR BODY: Soy protein provides the body with lecithin, and an abundance of amino acids, a combination which creates proteins that are essential for growth of body.EXCELLENT AMINO ACID PROFILE: Soy Protein Isolate is a rich source of amino acids and is low in fat and carbohydrates.PURITY GUARANTEED: This product is lab tested for purity and is free from heavy metals.
As a result, you get the best product in its purest form, AS-IT-IS.PURE & NON-GMO: This formula is Non-GMO Soy Protein Isolate and is free from additives & preservatives.Directions: Add 1 scoop (30g) of powder to 240ml of water, fresh juice or your favourite beverage.
Alternatively one scoop can be added AS-IT-IS to Atta / Chapati mix.
you may also like